ZJM90 Foundation Free Concrete Batching Plant

Product Description
What is a Foundationless Concrete Mixing Plant?
Foundationless concrete mixing plant is a kind of concrete mixing plant which can be installed directly on the flat ground. The plant is supported by a steel frame and fixed to the ground by means of legs and supporters. The foundationless concrete mixing plant features quick installation and dismantling without the need for foundation construction, thus reducing cost and time.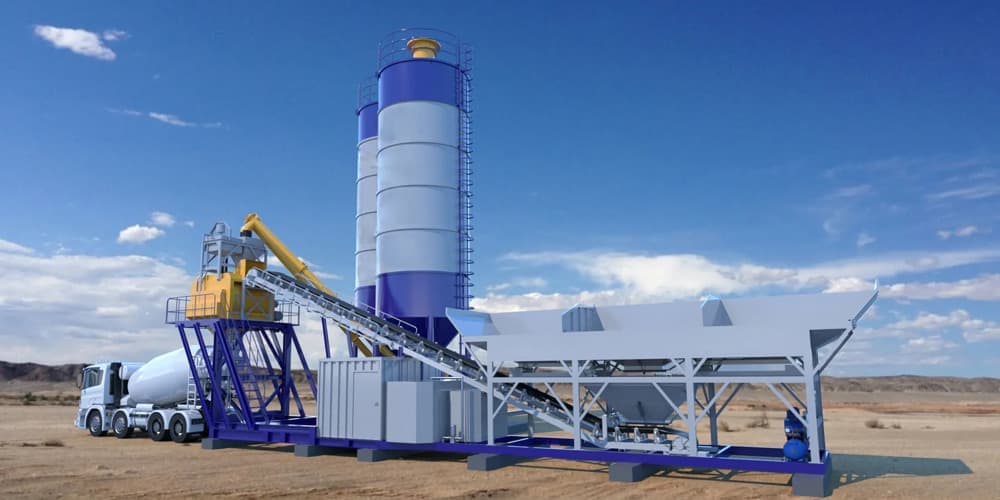 Foundation-free concrete mixing plants are suitable for small-scale or frequently moving concrete production tasks, while fixed concrete mixing plants are suitable for large-scale and continuous concrete production tasks.
Due to its robust structure and ability to work in various environments, the foundationless concrete mixing plant is widely used in various engineering constructions, such as infrastructure construction of roads, bridges, water conservancy and electric power, as well as construction projects such as houses, shopping malls and parking lots. This equipment has the advantages of small footprint, easy operation, convenient adjustment and high cost performance, so it is favored by more and more construction enterprises.
Foundationless concrete mixing plant is mainly composed of four parts: aggregate system, mixing system, storage system and control system.Usually consists of the following equipment: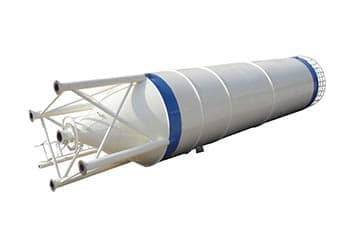 01
Cement silo
Used for storing raw materials
Suitable for storing various bulk building materials such as cement, fly ash, etc. The tank is equipped with material level system, stainless steel shell is waterproof, rustproof and leakproof, not easy to corrode, long service life, and can be customized with various models.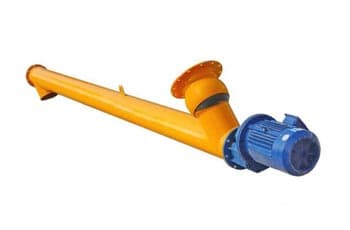 02
Conveyor machine
Convey raw materials from the hopper to the mixer
The powders available for concrete are mainly cement, fly ash and mineral powder. The commonly used powder conveying method is screw conveyor conveying, the advantages of screw conveying are simple structure, low cost and reliable use.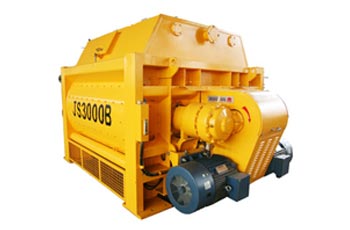 03
Concrete mixer
For mixing raw materials
Double horizontal shaft forced concrete mixer is the mainstream mixer used in mixing plants at home and abroad, which can mix a variety of concrete such as fluidity, semi-dry hardness and dry hardness. The mixer has reasonable design, short mixing time and low consumption, and it is durable with wear-resistant materials.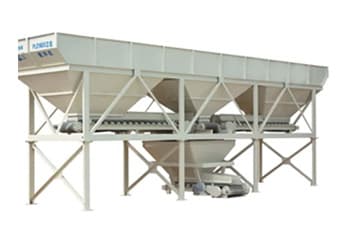 04
PLD aggregate batching machine
For metering, batching and control of aggregates
Accurate measurement and mixing of goodThe aggregate batching machine( The storagebins is generally 2 to 4)The capacity of storage bins is 4m3-6m3( Single bucket capacity)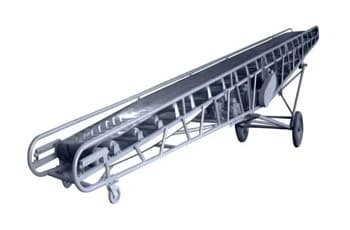 05
Belt conveyor
Automatically conveying aggregates to the mixing plant
Automatically conveying aggregates to the mixing plant. Concrete mixing plant conveying system has the advantages of fast conveying speed, stability and reliability, easy operation, etc.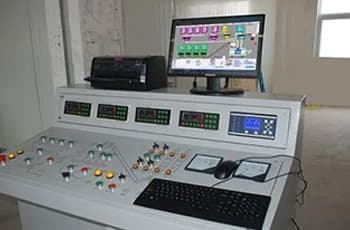 06
Control system
Used to control the operation of the whole plant
The control system of the mixing plant is the central nerve of the whole set of equipment. The control system has different functions and configurations according to different requirements of users and the size of the mixing plant.
The working principle of the foundationless concrete mixing plantis that the aggregate hopper and belt conveyor convey the materials such as aggregate and cement to the batching hopper of the concrete mixer, and the materials are automatically dosed through the weighing system. The concrete mixer then mixes and stirs through its own mixing device with short mixing time, fast discharge and uniform mixing.
After mixing, the concrete is transported to the storage tank for storage through the conveying equipment. At the place where the concrete is needed, the concrete is unloaded from the storage tank by means of a discharger and then transported to the target place for use by means of a conveyor. During the whole process, the control system of the foundationless concrete mixing plant plays a key role in the operation and control of the plant. Automatic control of the entire production process is achieved through a control system consisting of computerized automatic control instruments and a control room, etc.
The advantages of the foundation concrete mixing plant include:
1. Traditional concrete mixing plants require the construction of concrete foundations, which increases costs and construction time. A foundationless concrete mixing plant does not require a foundation, which greatly reduces construction costs.
2. Foundationless concrete batching plants can be quickly disassembled and relocated, making them useful for projects that require frequent movement or for companies that use them on multiple sites.
3. Foundation-less concrete mixing plant adopts closed operation, which reduces environmental pollution and noise pollution, and is safer at the same time.
4. The foundation-free concrete mixing plant can be quickly adjusted in position and layout to suit different production needs and improve production efficiency.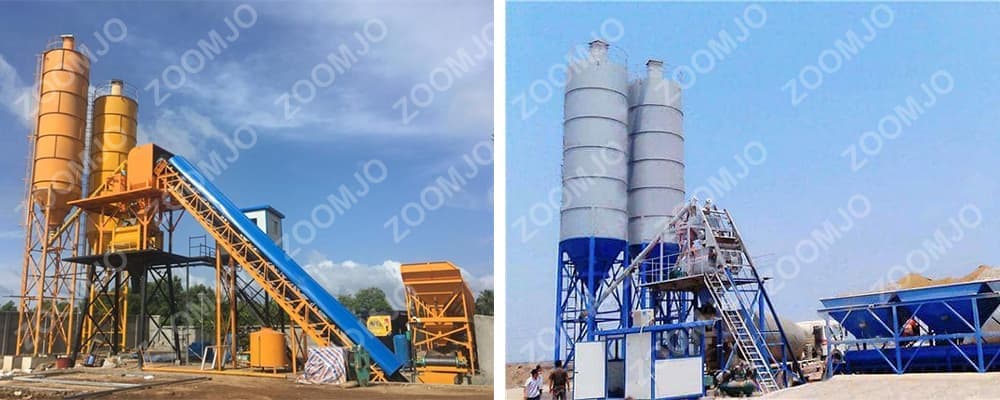 Foundation-less concrete mixing plant is a kind of high-efficiency, energy-saving and environment-friendly concrete production equipment, but it still needs regular maintenance and precautions in the process of use:
1. Regularly check the components, such as gears, transmission belts, belts, etc., and deal with any problems in time to ensure the normal operation of the equipment.
2. Pay attention to prevent overload operation to avoid damage to the equipment. Operate strictly according to the equipment operation procedures to avoid equipment failure due to operation errors.
3. Clean the concrete residues and dust inside the equipment regularly to keep the equipment clean. When the equipment is idle, carry out anti-corrosion painting and equipment maintenance work to ensure the reliability and stability of long-term operation of the equipment.
4. Pay attention to the safety issues of the equipment and strictly follow the operation procedures to ensure the safety and stability of the production process. Strengthen the safety education and training for operators to improve their safety awareness and operating skills.
ZOOMJO's concrete mixing plants are highly sought after in the international market. Construction companies and concrete producers can find the right product for their needs at ZOOMJO because ZOOMJO offers various types of concrete mixing plants, such as stationary concrete mixing plants, mobile concrete mixing plants, foundationless concrete mixing plants, concrete mixing pumps, concrete trailer pumps , self-loading concrete mixers, etc.

Each type of equipment is rigorously tested and optimized by ZOOMJO to guarantee high quality and productivity. We have successfully delivered our products to more than 105 countries and regions, including countries in Asia, Europe, Africa, South America and other different regions.
ZJM90 Foundation Free Concrete Batching Plant

Configuration
| | | | | |
| --- | --- | --- | --- | --- |
| Model | ZJM25 | ZJM35 | ZJM50/60 | ZJM75/90 |
| Productivity | 25m³/h | 35m³/h | 50-60m³/h | 75-90m³/h |
| Concrete mixer | JS 500 | JS 750 | JS 1000 | JS 1500 |
| Mixer discharging capacity | 0.5m³ | 0.75m³ | 1m³ | 1.5m³ |
| Feeding Mode | Lift Hopper | Lift Hopper | Lift Hopper | Lift Hopper |
| Aggregate batching machine | PLD800 | PLD1200 | PLD1600 | PLD2400 |
| Kinds of aggregate | 2/3/4 | 2/3/4 | 3/4 | 3/4 |
| Max aggregate size | 80/100mm | 80/100mm | 80/100mm | 80/100mm |
| Discharging height | 3.8m | 4.1m | 4.1m | 4.1m |
| Aggregate weighing accuracy | ±2% | ±2% | ±2% | ±2% |
| Cement weighting accuracy | ±1% | ±1% | ±1% | ±1% |
| water weighing accuracy | ±1% | ±1% | ±1% | ±1% |
| Additive weighing accuracy | ±1% | ±1% | ±1% | ±1% |
| General installed power | ≈65kw | ≈75kw | ≈100kw | ≈140kw |
| General installed power | ≈65kw | ≈75kw | ≈100kw | ≈140kw |
Inquiry
If you would like to contact us for more information about our products, please fill out the form below, thank you.