Foundationless Mixing Plant Successfully Installed In Indonesia

2023-06-09 11:54
ZOOMJO has recently successfully delivered its foundationless concrete mixing plant to Bandung, Indonesia, where it has been installed and commissioned. This mini-mixing plant is a type of foundationless concrete mixing plant that can be installed directly on a flat surface without foundation construction, thus featuring quick installation and easy disassembly, effectively reducing costs and time.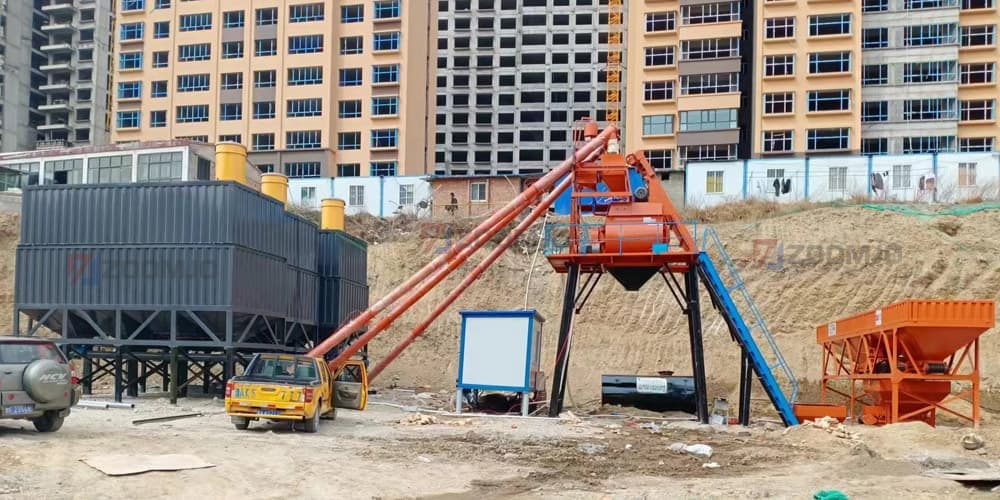 After the customer received the goods, the staff built the steel frame of the mixing plant according to the equipment installation guide and fixed it firmly on the ground with legs and supporters. After the installation was completed, the technicians carried out the commissioning work of the equipment and checked the operation of the electrical system, hydraulic system and mixer of the mixing plant to ensure its normal operation. At the same time, they also tested various functions of the mixing plant, including the mixing speed and effect. After careful debugging, the mixing plant successfully passed all tests and could be put into normal use.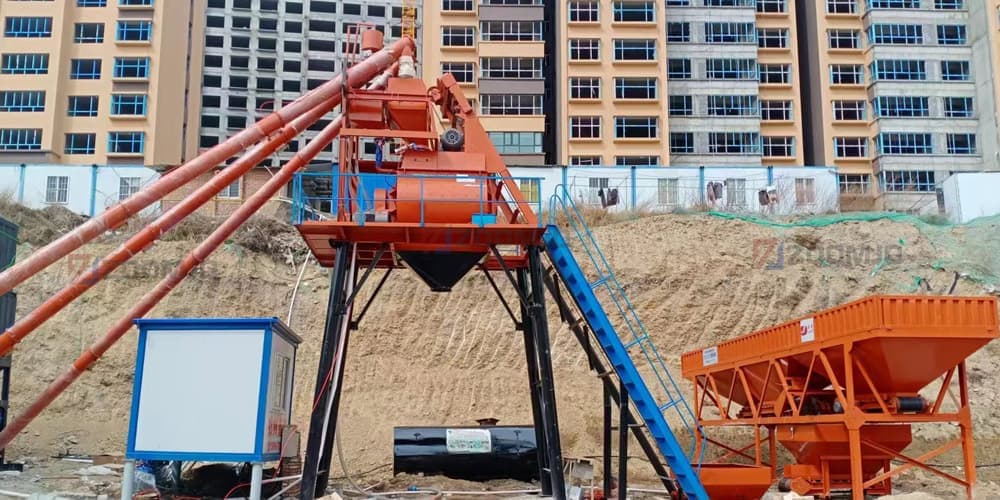 The foundationless concrete mixing plant is supported by a steel structure frame and fixed to the ground by legs and braces. This structural design allows the plant to remain stable while mixing concrete, even when rotating at high speeds. The steel frame also gives the plant good durability and strength to meet the challenges of various working environments.
As a mixing plant manufacturer, ZOOMJO offers ready-mixed concrete mixing plants ranging from 25m3/h to 240m3/h to meet the needs of projects of different sizes, whether it is a small construction site or a large infrastructure construction, providing efficient and stable concrete mixing solutions.