Self-Loading Concrete Mixer Truck Shipped To Australia

2023-05-22 15:21
Self-loading concrete mixers are an indispensable tool in modern building construction and infrastructure building. Recently, ZOOMJO successfully shipped two self-loading concrete mixers to Australia, where the customer is a well-known local construction company.

The self-loading concrete mixer makes concrete mixing and transportation more efficient and convenient. The workload of one self-loading concrete mixer is equivalent to that of five people under normal circumstances, thus greatly reducing the difficulty and labor intensity of manual operation. These vehicles are widely used in large building construction and infrastructure projects, such as bridges, tunnels, highways and water conservancy projects. By mixing and transporting the concrete on site, the self-loading concrete mixer increases the efficiency of construction and guarantees the quality of the concrete.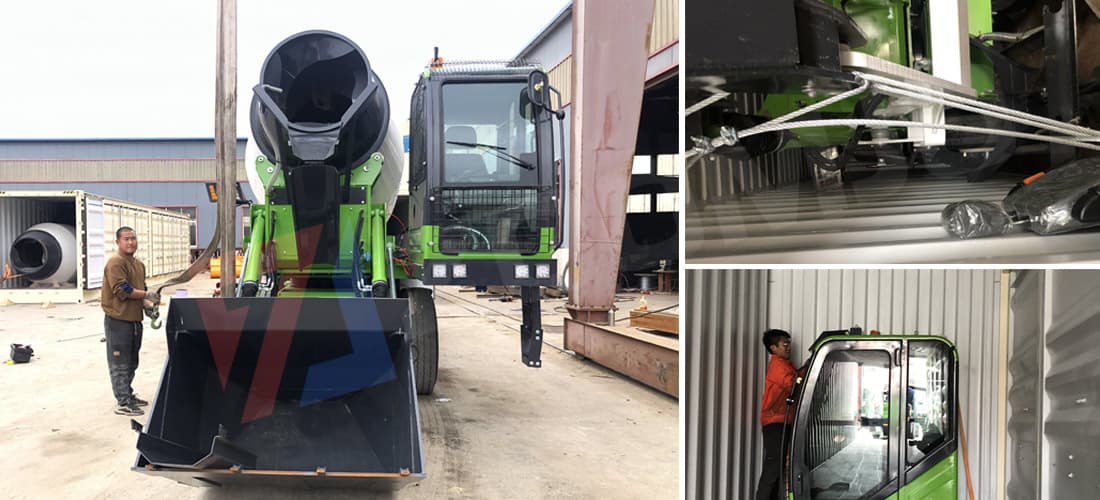 ZOOMJO's self-loading concrete mixers are powered by an internal combustion engine, making them highly reliable, trouble-free and easy to repair and maintain. In addition, the all-wheel drive of the self-propelled concrete mixer provides better maneuverability with better hill climbing ability and high driving speed.
In terms of transmission, self-loading concrete mixers often adopt stepless variable speed hydraulic transmission. ZOOMJO's self-loading multifunctional mixers have excellent ground clearance and special off-road tires, and are equipped with a four-wheel drive system with anti-skid differential on the front axle. This design allows the mixer to operate in rough areas such as rugged terrain, sand or mud.
By introducing and using self-loading concrete mixers, the customer has succeeded in achieving increased construction efficiency and reduced labor costs, while also ensuring a significant improvement in project quality.
ZOOMJO is a well-known manufacturer of self-loading concrete mixers in the sizes of 1.2m³, 1.8m³, 2.6m³, 3.5m³, 4m³, 5m³ and 6.5m³. These mixer trucks are not only sold to Australia, but also exported to other countries and regions, which have been well received and loved by our customers.