Reverse Drum Concrete Mixer with Lift Hopper

2023-09-23 15:17
ZOOMJO's reverse drum concrete mixer is ideal for applications requiring small quantities of ready-mixed concrete. It is available in six different sizes, with wet concrete outputs ranging from 1 cubic meter to 30 cubic meters, and can be diesel or electrically powered.
The reverse drum concrete mixer is equipped with a rail-mounted loading hopper, in which raw materials such as cement, sand, gravel, crushed stone and water are fed into the mixer hopper, which starts the electric motor rotating the mixing drum and mixing the final concrete.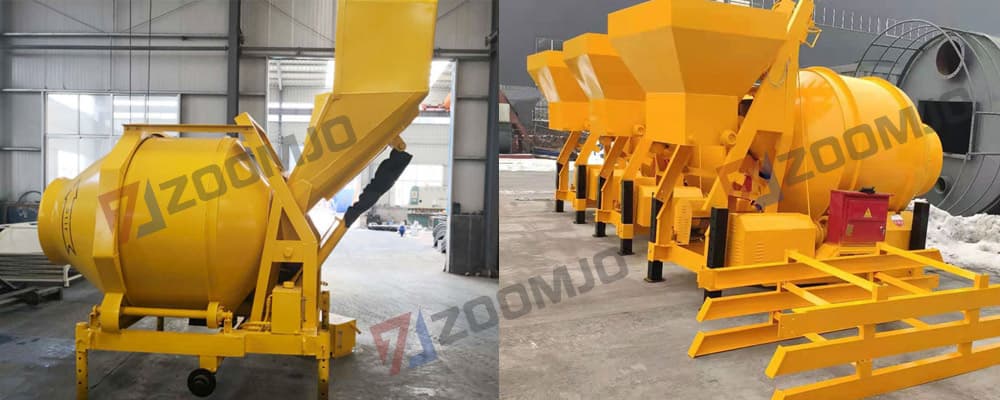 ZOOMJO's drum concrete mixer is a small mobile concrete mixer that can be easily moved from site to site according to the needs of the site, and can be mounted on a two-wheeled or four-wheeled trailer equipped with a towing bracket and steering system. Four manually adjustable feet are also provided for site stabilization.
The reverse drum concrete mixer configuration includes.
1. rinsing tank and system
2. tractor loading system
3. hydraulically operated loading hopper
4. electronic or hydraulic weighing equipment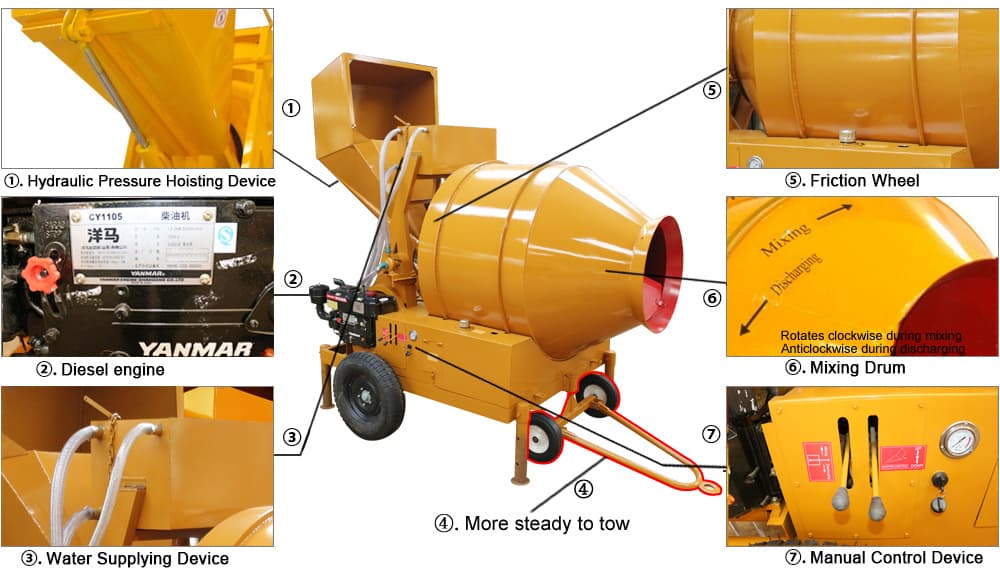 This type of concrete mixer is widely used in road, bridge, tunnel, water conservancy facilities, construction and other industries. It can mix all kinds of raw materials well to make the required concrete, which is convenient for construction site.
Reverse Drum Concrete Mixer adopts special mixing barrel design to make the raw materials mix quickly and evenly; the electric control system realizes automatic control to improve the production efficiency; the structure is simple, easy to operate and maintain; it can adapt to all kinds of raw materials and make different kinds of concrete.
In the process of operating reverse drum concrete mixer, attention should be paid to adjusting the mixing parameters, according to the characteristics of the concrete proportion reasonable settings of mixing speed, speed and time to ensure the quality of concrete. Failure should be stopped in time for maintenance to avoid expanding damage, regular inspection of bolts, fasteners, etc., to ensure that the equipment is in good condition.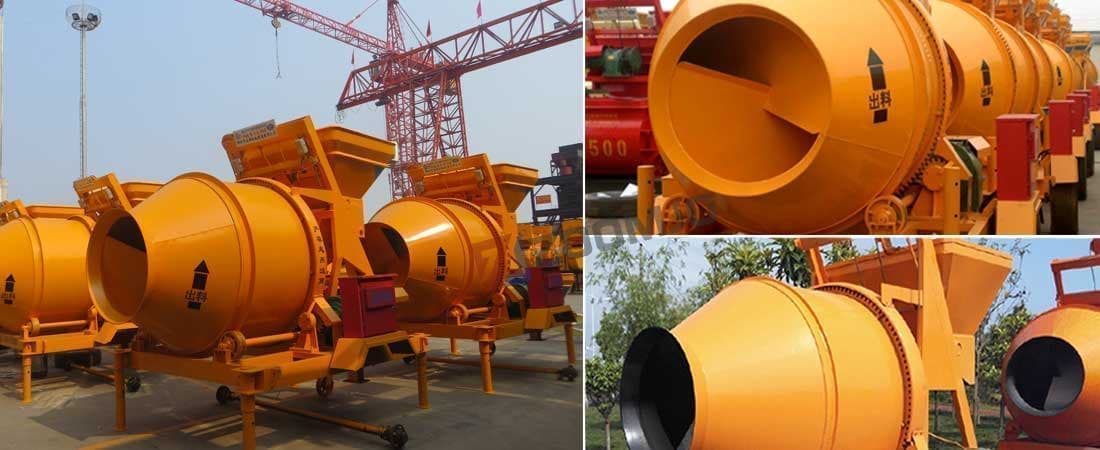 As a concrete mixing equipment manufacturer with many years of experience, ZOOMJO offers a wide range of concrete mixers to meet different construction needs. Our product line includes: hopper concrete mixers, drum concrete mixers, hydraulic concrete mixers, twin-shaft concrete mixers, concrete mixers with elevators, as well as diesel- and electric-powered large, medium and small concrete mixers.
ZOOMJO's concrete mixers have been sold to many countries and regions such as Southeast Asia, Africa, Philippines, India, Vietnam, Singapore, Indonesia, Kenya, Nigeria and so on. We have advanced production technology and rich experience in the industry, the quality of our products is excellent and trusted by our customers.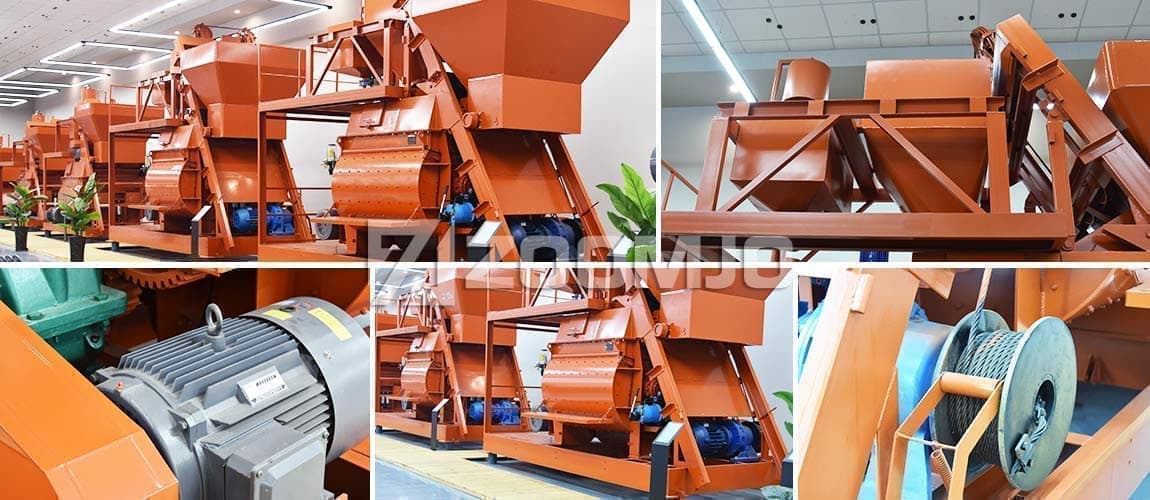 If you need high performance and high quality concrete mixing equipment, welcome to contact ZOOMJO! We have a professional sales and technical team, can recommend the most suitable concrete mixer model according to your actual needs, to ensure that you get the best buying experience.