Mobile Concrete Mixing Plant Equipment Suppliers & Manufacturers

2023-06-01 10:08
Mobile concrete mixing plant is a kind of concrete production equipment with portability, efficiency and reliability. It centralizes the storage, weighing, conveying, mixing, discharging of raw materials and fully automatic control system on a mobile frame. The mobile batching plant can produce concrete in bulk at any location and can be easily transferred with just a trailer when changing sites. It is suitable for projects with short construction periods and small concrete requirements.

The use of a mobile concrete batching plant can bring many benefits. The biggest benefit is the production of concrete at the construction site. With pumping equipment, the produced concrete can be delivered directly to the pouring site, thus saving concrete transportation costs. Compared with stationary mixing plant, mobile mixing plant saves customers a lot of time and labor cost, and also ensures the concrete production needs.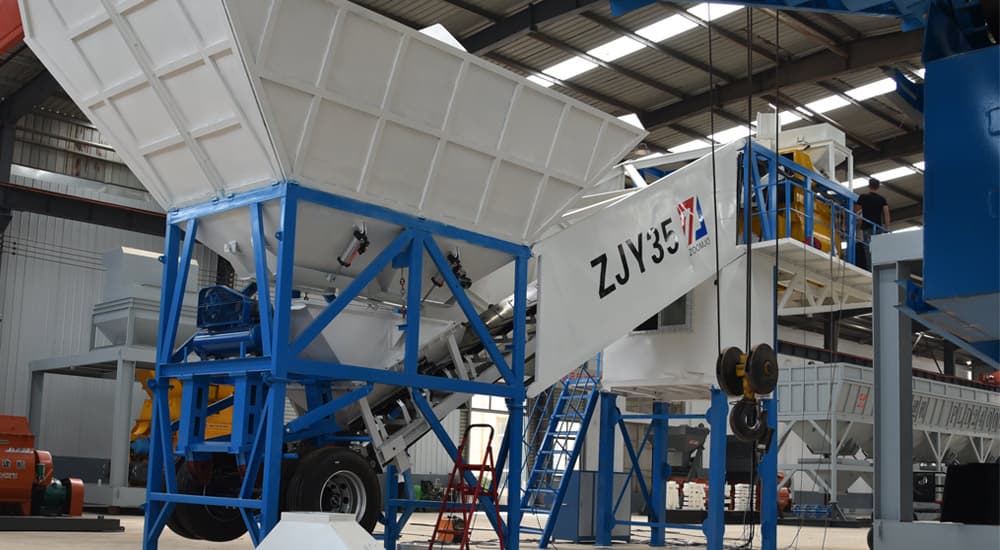 In addition, the workflow, operation and maintenance of a mobile mixing plant are basically the same as those of a fixed mixing plant. In particular, the mobile mixing plant has the advantages of flexible movement and easy installation and disassembly. It can be installed and put into operation quickly and is easy to maintain and move. A small mobile mixing plant can be transported with only one or two trailers.
The structure of the mobile mixing plant is modular, easy to assemble, quick and convenient to install. The mobile mixing plant does not require a foundation to be laid in advance, only a hardened floor or a layer of concrete, which greatly saves the cost of laying the foundation. The mobile mixing plant is coated with special material, which has excellent anti-rust performance and is not easy to rust. The whole station is made of super high toughness steel plate, which is durable and wear-resistant. The PLC control system can realize the intelligent control of the whole workflow.
The main components of mobile mixing plant include mixing system, batching system, weighing system, feeding system, powder system, pneumatic control system and automatic control system. The mixing system is usually equipped with forced twin-shaft concrete mixer, but other types of concrete mixers can also be provided according to customer requirements. The dosing system mainly consists of storage hopper, weighing hopper and belt conveyor. The weighing system includes cement weighing, water weighing, additive weighing and other parts, and key components such as sensors and butterfly valves are made of high quality brands. The feeding system adopts inclined belt loading, which can shorten the loading length and save space. The powder system includes cement silo and screw conveyor. The pneumatic control system is used to supply air to the cylinders of each discharge gate. The automatic control system adopts the main electrical components Schneider brand, which can realize fully automatic control and has remote control software, which can assist customers remotely to solve problems once they occur.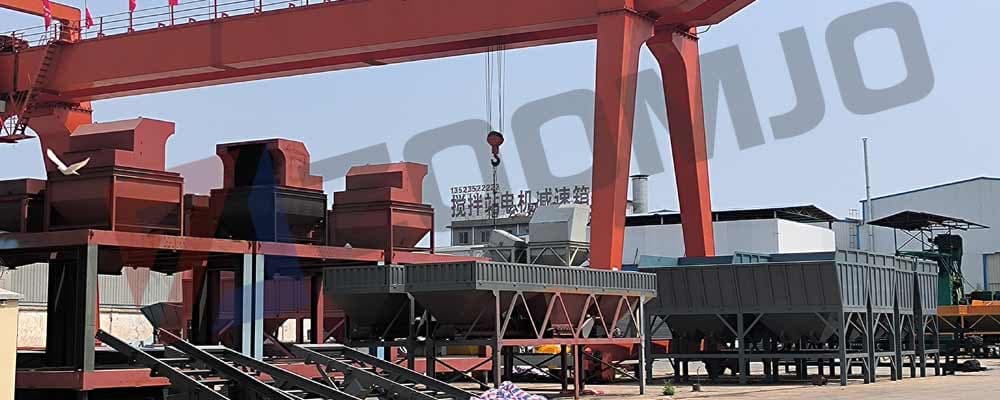 The price of mobile concrete mixing plant varies according to the production capacity and product configuration. The exact cost will depend on your production needs, such as how many cubic meters of concrete you need to produce per hour.
ZOOMJO, as a supplier and manufacturer of concrete mixing plant equipment, has been committed to providing customers with reliable and convenient concrete production solutions. We offer mobile mixing plants with capacities from 25m3/h to 240m3/h for efficient concrete production. Every part of the mobile mixing plant equipment we offer is made of well-known brands at home and abroad and undergoes strict manufacturing and factory testing. If you have a project requirement, please contact us now and we will provide you with a solution and price list as soon as possible.