High-Efficiency Mobile Concrete Mixing Plant Exported To Singapore

2023-04-06 10:03
Recently, ZOOOMJO has successfully exported its mobile concrete mixing plant to Singapore in South East Asia.
The plant features a 2 cubic meter discharge capacity, 4 large aggregate hoppers, sand and gravel belt conveyor and fully automatic computer control making concrete production efficiency and production quality effectively improved. The plant can reach a production efficiency of 120 cubic meters per hour, which is widely recognized and has gained a good reputation.
This mobile concrete mixing plant adopts forced twin-shaft concrete mixer, together with SCHNEIDER contactor, EVOC industrial computer, OMRON PLC and other high quality equipment, which ensures the production efficiency and quality with high stability and reliability. The plant has undergone several rounds of rigorous manufacturing in the factory to ensure that its performance and quality meet the highest standards.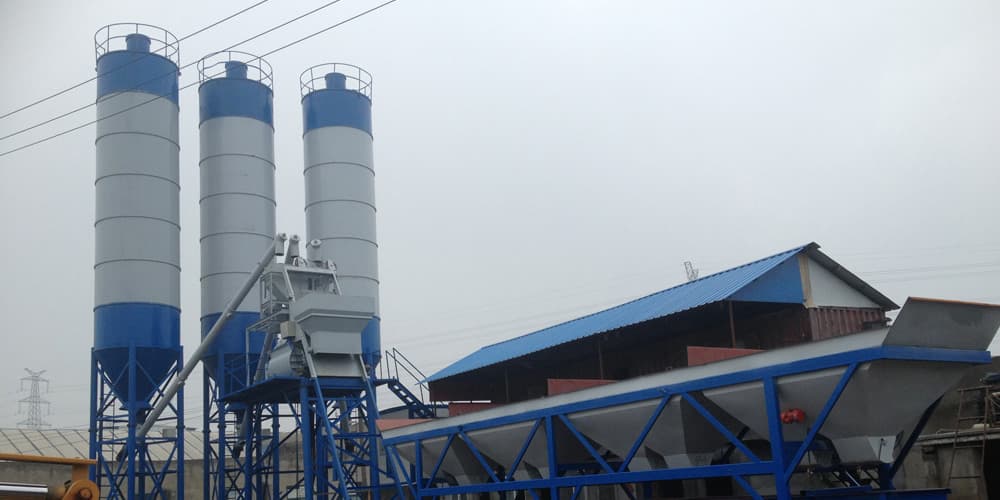 The installation and commissioning of the plant in the Singapore market went very smoothly, with our technical team on site actively assisting to ensure the plant could run smoothly. Feedback from the customer was very satisfied with the high production efficiency and concrete quality of the plant.
As a well-known brand with many years of history, ZOOOMJO is committed to developing and manufacturing high quality mobile concrete mixing plants to meet the different needs of our customers in various countries and regions. Our equipment not only has excellent performance, but also has perfect after-sales service and technical support, so that our customers can choose them with confidence. We will continue to improve the quality of our products and services to better serve our customers.