How To Choose High-Quality Concrete mixing Plant? Six Key Points Need To Know!

2023-04-12 09:16
With the rapid development of the construction industry, the demand for concrete equipment is also growing. However, there is a wide variety of equipment on the market and manufacturers vary, which makes consumers face certain risks when buying concrete batching plant. In order to avoid purchasing poor quality equipment, consumers should pay attention to the following points when buying concrete equipment.
1, consumers should consider the size and popularity of the equipment manufacturer. A large manufacturer with CE, ISO and other certifications, the quality of its equipment and after-sales service can be guaranteed. While those trading companies that do not have factories but can only buy equipment from small manufacturers, the quality of their equipment and after-sales service cannot be guaranteed due to the lack of production capacity.
2, consumers should also understand the production capacity of the equipment manufacturer. Due to the continuous technological progress, many new types of equipment have been introduced, which can meet the needs of users better than traditional equipment. Some small manufacturers may still be selling outdated equipment that cannot meet modern production needs. In addition, some small manufacturers do not have their own machine shop and can only buy spare parts from outside to assemble, which can also affect the quality of the product.

3, consumers should also pay attention to the technical strength of the equipment manufacturer. A large manufacturer with a technical team of at least 20 people who can continuously develop new products and applications, and have the ability to review CAD drawings, etc., the quality and performance of its equipment is guaranteed.
4, consumers should also pay attention to the after-sales service capability of the equipment manufacturer. A manufacturer with a perfect after-sales team and overseas installation and maintenance capabilities can promptly solve the various problems encountered by users in using the equipment. This is very important to ensure the normal use of the equipment.
5, consumers should also consider the equipment manufacturer's ability to supply spare parts. Large manufacturers are able to provide spare parts in the first time and completely free of charge during the quality assurance period, which can greatly reduce the user's maintenance costs.
6, consumers should not only focus on the price when buying concrete mixers, but also on the quality of the product. The price of equipment from large manufacturers is generally higher, but the quality and performance of their equipment is very reliable and superior due to the high level of manufacturing processes, new product applications and material selection. This means that many breakdowns and downtimes can be avoided during use, thus reducing unnecessary repair and replacement costs.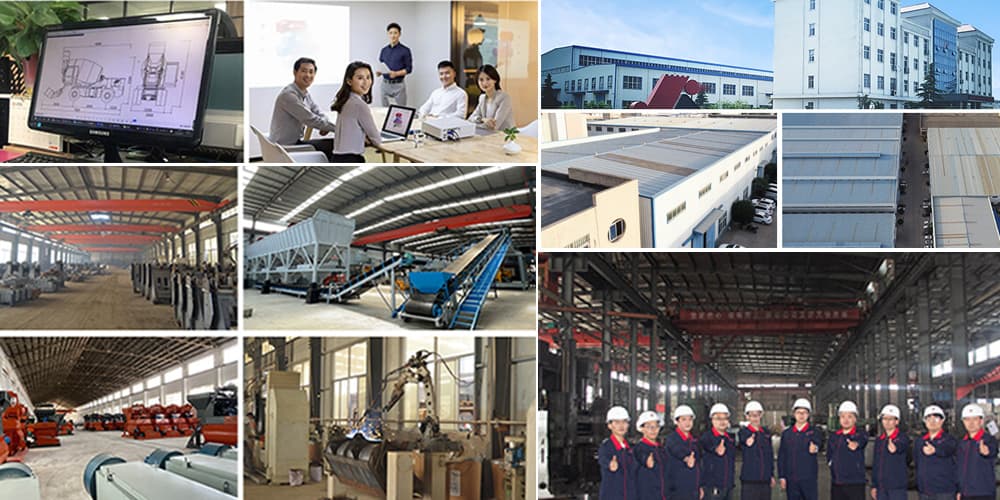 ZOOMJO is a professional manufacturer of concrete mixing plants, concrete pumps, concrete mixers and concrete mixing equipment. We are committed to providing our customers with high quality, high performance concrete plants and are known for their excellence in the industry.ZOOMJO's equipment is manufactured with high quality materials and workmanship, and is internationally certified by CE, ISO, etc. for outstanding safety and reliability. Meanwhile, ZOOMJO has a professional after-sales service team that can provide timely technical support and maintenance services when customers need them. Whether in domestic or overseas markets, ZOOMJO's equipment has been widely recognized and trusted, and has become a leader in the concrete equipment manufacturing industry.