ZOOMJO Emergency After-Sales Service For Concrete Mixing Plant For Cambodian Customers

2023-04-21 10:01
ZOOMJO is a company specializing in the production and sales of concrete mixing plants, and we always insist on providing high quality products and excellent pre-sales and after-sales services to our customers. Recently, our Cambodian customer needed our urgent after-sales service, and we quickly responded to the customer's demand by sending our technicians to the customer's work site in Northern Province.

Our technician debugged and assembled the HZS25 concrete mixing plant purchased by the customer and trained the operator to ensure he could operate the plant skillfully. Our technicians worked in strict accordance with the company's after-sales service rules and provided timely and efficient service to the customer.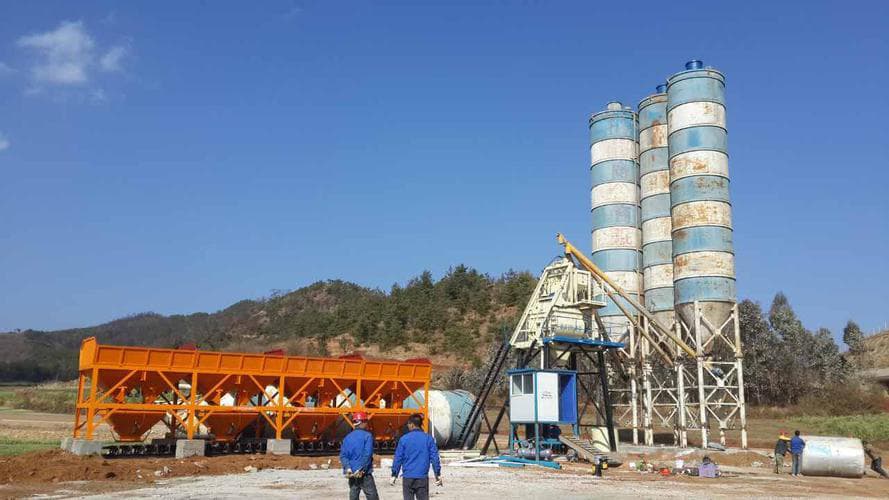 Our pre-sales and after-sales services have been highly praised by our customers. We know that providing our customers with perfect pre-sales and after-sales service is the key to the development of our company. Therefore, we always adhere to the principle of high quality in the manufacturing process of our products, and at the same time, we keep increasing our investment in pre-sales and after-sales services to improve the quality of our services to meet the ever-improving needs of our customers.
If you have any demand about concrete mixing equipment, no matter pre-sales or after-sales, you can contact ZOOMJO at any time, we will be happy to serve you and provide you with the best quality products and services.