Stationary|Mobile Concrete Batching Plant for Sale in Singapore

2023-06-16 11:43
Concrete mixing plant is one of the crucial equipment in the construction industry, capable of producing concrete efficiently and widely used in various construction projects.ZOOMJO, as a supplier of mixing plant in China, supplies high quality concrete mixing plant to Singapore and other countries to meet the market demand. With our own R&D factory, we are committed to manufacturing high quality products and have a professional sales team to promote and sell these products.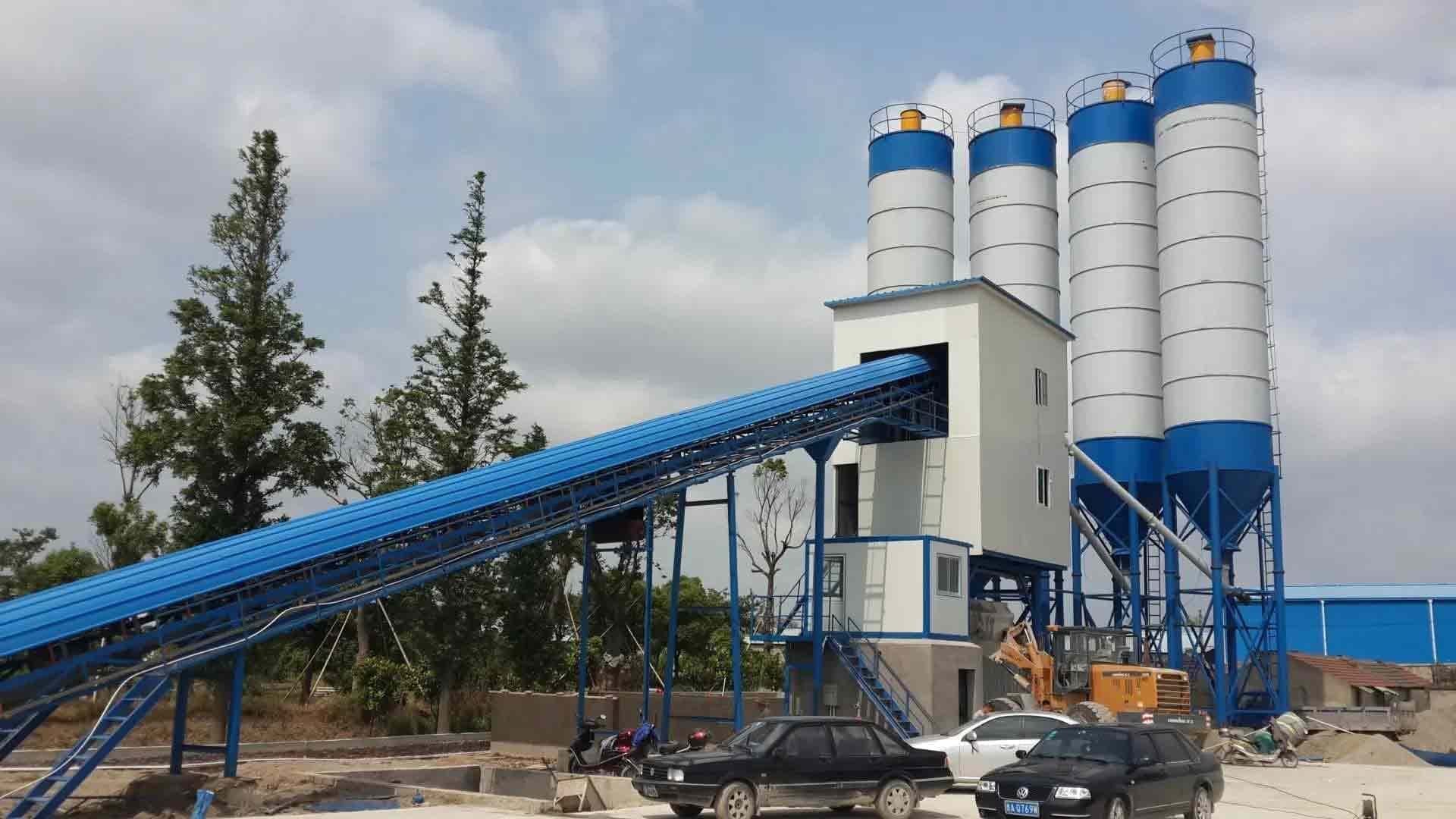 HZS180 concrete mixing plant is an important product of ZOOMJO. It has the following configurations and features that make it highly desirable:
1. 180m³/h capacity: the capacity of the mixing plant reaches 180 cubic meters per hour, which can meet the needs of large-scale construction projects.
2. 4.2m discharge height: The mixing plant has a high discharge height, which makes it easy to transport concrete to the required location and improve construction efficiency.
3. One or two concrete mixers: HZS180 mixing plant can be equipped with one or two concrete mixers to ensure uniform mixing of concrete and achieve high quality concrete production standard.
4. Low foundation cost: The mixing plant has the advantage of low foundation cost, which saves the construction cost and improves the economic efficiency for customers.
5. Low impact on environment: Singapore has high requirements for environmental protection. HZS180 mixing plant is designed with environmental factors in mind, and all raw materials and aggregates are stored indoors, effectively reducing the impact on the surrounding environment.
6. 7-day installation: The installation cycle of the mixing plant is short, which can be completed in only 7 days, reducing the waiting time for project construction and improving the project progress.
7. Fully automatic control: The mixing plant adopts a fully automatic control system to achieve precise control of the production process and improve production efficiency and stability.
8. Easy operation: The mixing plant is simple and convenient to operate, and the operator can operate it skillfully with simple training, which reduces the difficulty of operation and labor cost.
9. Low maintenance cost: The mixing plant has good durability and stability and low maintenance cost, which reduces the frequency of equipment repair and replacement and provides customers with an economical choice.

Due to the excellent performance and adaptability of HZS180 mixing plant, it is widely used in large-scale construction projects, especially those requiring high-grade concrete. Whether it is for large infrastructure construction, commercial complexes or residential developments, the HZS180 mixing plant is able to meet the concrete needs of the project and provide customers with high quality products and services.
ZOOMJO, as a representative of Chinese mixing plant suppliers, has made a significant contribution to the development of the construction industry in Singapore by providing high performance and high efficiency concrete mixing plants.
ZOOMJO can provide fixed concrete mixing plant, mobile concrete mixing plant, foundationless concrete mixing plant, concrete mixer pump, concrete trailer pump, dump truck, etc. to our customers. Our products have been delivered to 105 countries and regions, such as Philippines, Indonesia, Malaysia, Singapore, Sri Lanka, Kazakhstan, Uzbekistan, Russia, Ukraine, Ethiopia, South Africa, Nigeria, Jamaica, Dominica, Australia, etc.