Self-Loading Concrete Mixer Truck For Export To Brunei

2023-06-09 17:03
At the end of May, we received an order for a self-loading concrete mixer from a customer in Brunei. After a period of production, installation and commissioning, the truck is ready for delivery.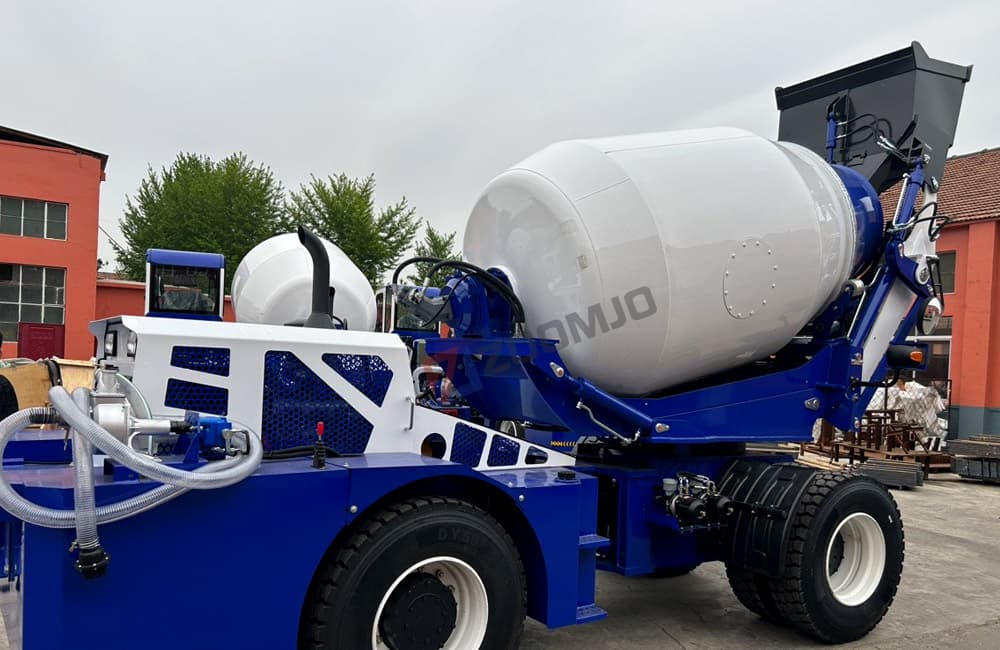 The model of the mixer ordered by the customer is ZC-3.5, which can produce 3.5 cubic meters of concrete at a time. Our company is able to offer many different models of mixer trucks, including 1.2 m3, 1.8 m3, 2.6 m3, 3.5 m3, 4 m3 and 5.5 m3.
ZOOMJO self-loading concrete mixer truck has a wide range of applications in the construction and engineering field. It is suitable for all sizes of construction sites, including housing construction, road construction, bridge building, etc. Thanks to its flexibility and portability, the mixer truck can be quickly moved to different construction sites to meet the needs of various engineering projects.
Self-loading concrete mixer trucks offer unique advantages, which include flexibility and convenience. Due to their compact design and small size, self-loading concrete mixers are able to access tight or hard-to-reach construction sites. They are self-sufficient, able to mix raw materials such as water, sand, stone and cement into concrete and transport the concrete directly to the construction site, thus saving time and human resources.
As a manufacturer of self-loading concrete mixers, ZOOMJO focuses on product design and development. We are constantly innovating to meet the needs of different customers. Our mixer trucks are made of high quality materials and advanced craftsmanship for durability and reliability, and are able to operate efficiently in a variety of complex engineering environments.